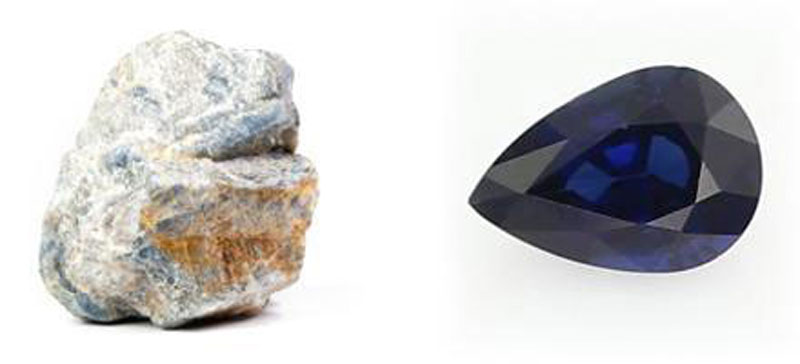 The naming of sapphire
The name sapphire comes from the Latin "sapphirus", which in turn derives from the Greek "sappheiros" for "blue". Furthermore, it is assumed that this word has its origin either in the Hebrew "sappir" (noble stone) or the Sanskrit "sanipriya". The "sanipriya" used to describe a dark gemstone meaning "sacred to Saturn". This origin of the name seems plausible, because in Indian astrology the Sapphire is indeed assigned to Saturn. Historically, the term "sappheiros" usually referred to the lapis lazuli rather than the blue corundum, and the gem known today as sapphire was probably called "hyakinthos" in ancient Greece.
Chemical composition of sapphire
Ruby and Sapphire are colour varieties of the mineral corundum (crystalline alumina), whose name derives from the Sanskrit word for rubies and sapphires, "kuruvinda".
Origin of sapphire
The "classic" source for Blue Sapphires is Ceylon (renamed Sri Lanka in 1972) - the oldest mining area ever mentioned. According to contemporary reports, sapphires from Sri Lanka have been used since as early as 480 BC. Chr. Used by the Greeks and Romans. And King Solomon is said to have already promoted with Sri Lanka sapphires from the area of ​​Rathnapura (which means "city of gems" in Sinhala) to the Queen of Saba.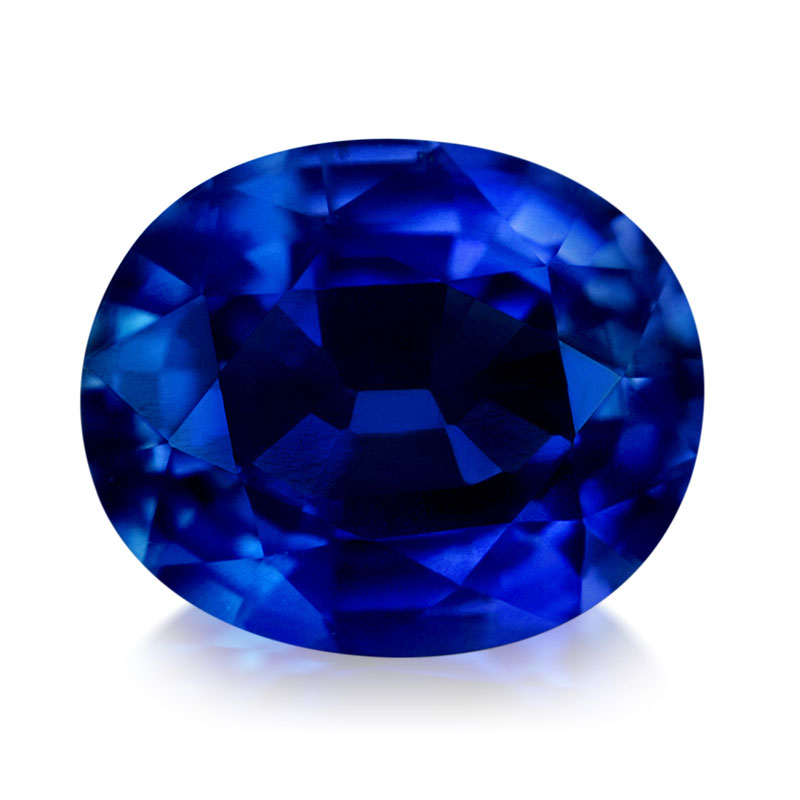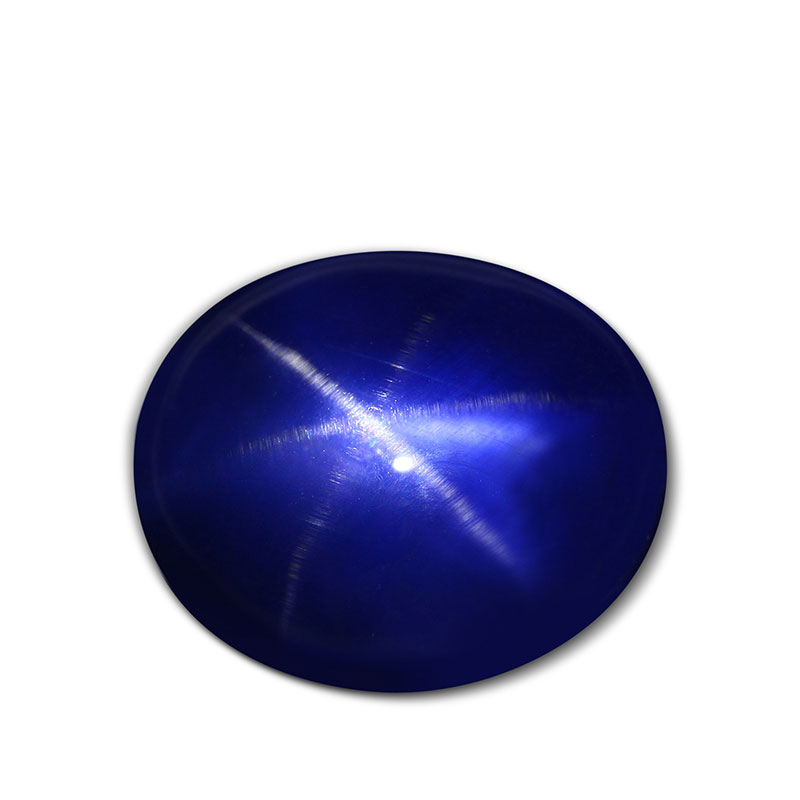 History of sapphire
Blue Sapphires also come from Burma (Mogok), Australia, Cambodia (Pailin), China, Kenya, Laos, Madagascar, Nigeria, Tanzania, Thailand, the United States (Montana) and Vietnam. Although about seventy percent of the sapphires mined worldwide in the 1980s come from Australia, the Australian sapphire has a rather bad reputation and is unfairly often labeled as too inky or too green. A new mining area since the early nineties is Madagascar, which currently produces about twenty percent of the world's mined sapphires. Blue sapphires from Madagascar have given this country a whole new meaning in the world of gemstones. The most beautiful blue sapphires ever were discovered around 1881 in Kashmir (India), but by 1930 the deposit was apparently exhausted.
Like many famous gemstones, the Blue Sapphire appears in mythological and religious narratives. The Persians believed that the blue of the sky was due to the reflections of sapphire, and the Bible also mentions it several times in the Bible: In Genesis 2:24, 10, the throne of God is set with a blue sapphire of heavenly clarity; he is one of the twelve "fiery stones" (Ezekiel 28: 13-16) who are seated in Aaron's breastplate (Exodus 28: 15-30); and as one of the twelve stones in the foundations of the Celestial Jerusalem (Revelation 21:19), he is associated with the apostle Paul. According to Greek mythology, the birthstone of September was first worn by Prometheus. He had stolen a blue sapphire when he "borrowed" the fateful fire. It was also believed that the Blue Sapphire gives peace and happiness to its owner.
Characteristics of sapphire
Sapphires are transparent and come in the colours blue, purple blue, green blue and combinations of these colours. In addition, they sometimes exhibit a pleochroism: Different colours appear at different viewing angles. Sapphires usually look the most beautiful in natural or fluorescent light.
Although both rubies and sapphires are Type II gemstones (gemstones that usually have some minor natural inclusions that can be seen with the naked eye), sapphires are generally purer (and larger) than rubies. The usual standard is eye clean. Tiny microscopic inclusions (referred to as "flour", "milk" or "silk") may give some Blue Sapphires a "velvety" or "sleepy" look, adding to the beauty and value of these stones.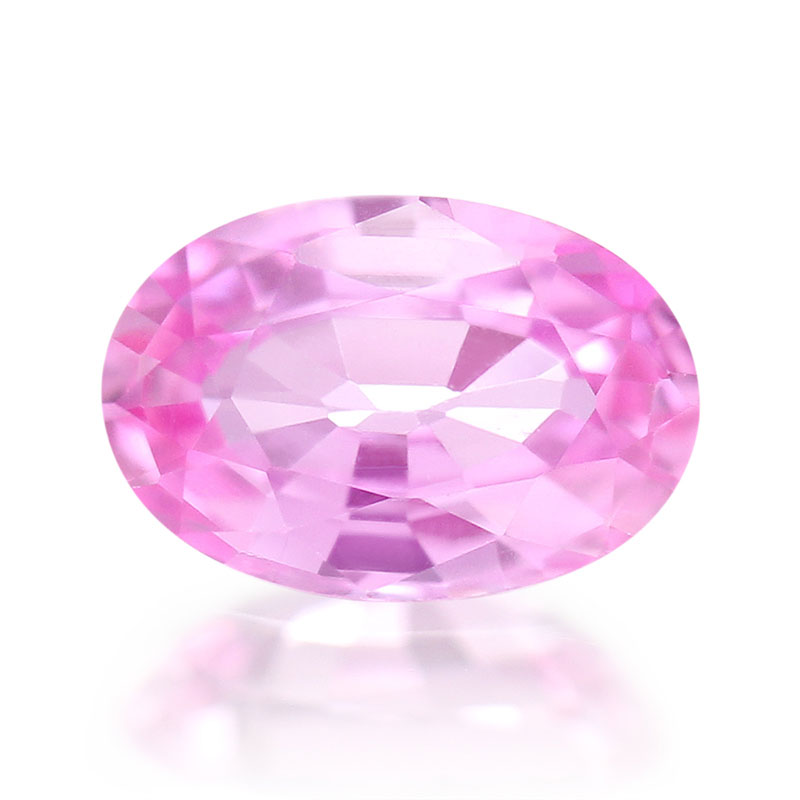 Sapphire varities
Sapphires of a different colour are considered fancy sapphires or their respective colour pfix. Traces of elements such as chrome, iron and titanium evoke the blue, green, orange, red, violet and yellow tones and the combinations of these colours, as well as colour-changing sapphires.
Another variety is the star sapphire. The "asterism" or "star effect" is caused by parallel acicular inclusions, so that a star moves on the surface of the gemstone. The small acicular rutile inclusions are also called silk. In a well-cut star gem, the star is prominent and its rays are straight and evenly spaced. Six-beam stars are the norm, but occasionally you can also find stars with twelve rays.
Black-Star-Sapphire
One of the best things about Black Star Sapphire is the marked contrast of a sharp white or golden star against the intensity of a black body colour. Due to an optical effect called 'asterism' or the 'star effect', parallel needle-like inclusions within the gemstone create a reflected luminous star of light that moves and dances across the gemstone. All star gems are dependent on the gem being cut 'en cabochon' (cut in convex form and highly polished, but not faceted). The world's only Black Star Sapphire deposit is the Ban Kha Ja district of Chanthaburi, Thailand. Its sole deposit is depleting making this gem is a real geological rarity that will most likely become unavailable in the future.
Green Sapphire
Once called 'Oriental Emerald', Green Sapphire colours include bluish-green, green, green-blue and yellowish-green. Some Green Sapphires are actually comprised of microscopic blue and yellow bands that combine to produce a visually green gem to the naked eye. Coloured by trace amounts of iron, Green Sapphires hail from Australia, Madagascar, Sri Lanka and Thailand. Fine Green Sapphires over 10 carats are relatively scarce and hard to source, making them ideal for the serious collector.
Orange Sapphire
Orange Sapphire can be found in a variety of orange hues ranging from orange to reddish-orange and yellowish-orange. The most valuable Orange Sapphire's come in rich oranges and an absence of blackish tints. Madagascar and Sri Lanka are Orange Sapphire's main sources.
Padparadscha Sapphire
Padparadscha, a name derived from a pinkish-orange lotus flower (Nelumbo Nucifera Speciosa), is one of Sapphire's rarest and most coveted colours. Popular for its pastel pink-orange tones, Padparadscha Sapphires are found in Madagascar, Sri Lanka, Tanzania and Vietnam.
Pink Sapphire
With colours ranging from pastel pinks to intense hues of 'fuschia', 'magenta' and 'hot' pink, Pink Sapphire is differentiated from Ruby by tone and saturation. Although this line is hard to draw pink shades are now either Pink Ruby or Pink Sapphire.
Black-Star-Sapphire

Green Sapphire

Orange Sapphire

Padparadscha Sapphire

Pink Sapphire
Purple Sapphire
Purple Sapphires come in various shades of blue-purple, purple, purple-red and red-purple.
Sunset Sapphire
Named as a tribute to the unique beauty of the African sunset, Sunset Sapphire, hails exclusively from a deposit just outside the town of Songea in Tanzania that was only discovered in 1992.
White Sapphire
Sometimes viewed as Diamond alternatives, White Sapphire is has a rich history. Found on the island of Naxos in the Aegean Sea, the ancient Greeks associated them with Apollo, the god of light and the sun; truth and prophecy; archery; medicine and healing; and music, poetry and the arts.
Yellow Sapphire
Arguably the most prized of all yellow gemstones, Yellow Sapphire's colour ranges from lemon pastels to intense yellowish-oranges (canaries). Similar to Green Sapphire, Yellow Sapphires are also coloured by trace amounts of iron. Known as 'Oriental Topaz' until the late 19th-century, Yellow Sapphires main sources are Australia, Madagascar, Sri Lanka and Thailand.
Colour Change Sapphire
Colour Change Sapphires are not regularly available. While they come in a myriad of colour combinations, Colour Change Sapphires are typically segmented into two groups based on their change colours: 'blue to purple' (including bluish-purple to purplish-red, violet to red-violet and purple to red-violet) and 'alexandrite-esque' (green, greenish-brown or khaki to red or brownish-red). While their change colours vary depending on origin, Tanzania is currently the main producer of Colour Change Sapphires.
Purple Sapphire

Sunset Sapphire

White Sapphire

Yellow Sapphire

Colour Change Sapphire